When people ask for tips for weightloss, the answer often starts with "it's easy: eat less, move more!"
When asking for tips for quitting smoking, the answer in similar vein begins with "it's easy; just don't buy any!"
And for anyone who hasn't done either, it really is that easy. And the world is black and white.
Admittedly, the basics of those things are just that black and white. If you eat less and move more, you should see progress. And if you don't buy any more cigarettes, you won't be able to smoke. Simple, right? But what if what we're talking about lifelong habits? If you've spent the whole of your life putting on your socks before your trousers, is switching the order going to feel natural? Of course not.
To me, this small-time addiction (or dependence if you wish) is about forming destructive habits. You start doing this one thing and every time you're in a certain situation, you do this thing. So when this thing is taken off you, everything just feels off kilter. It pushes you off the edge, it makes you uncomfortable. You end up seeking comfort, looking for that one familiar thing, especially in times of turmoil. You could have the greatest safety net behind you, but you never truly feel in control until you can keep on doing that thing.
I can't naturally talk about true addiction, the kind that destroys lives and leaves just decay in its path, but I can talk from own my own experience about habit-forming dependencies (or vices?).
I've been a smoker for 12 years. I started fairly late (at 18), and I've had a good few stints of quitting for a few months. But every time I quit, it comes back. I go through a very stressful period (my wedding, redundancy, that one time I nearly quit my job) and I'm back on it. I can physically tell that I'm better off without; I breathe better, I stop grinding my teeth, my tension headaches almost disappear… But again and again, I turn back to cigarettes for comfort. Because it's easy. It's easier to just inhale and exhale than it is to confront life as it is. The knowledge that it's better without doesn't help; a wee smokey cures all.
I overeat. You know that TV series "secret eaters" where they put hidden cameras in the fridges of these people who don't know why they're gaining weight? No need for that. I know why I'm getting fatter every day. I'm bored – I eat. I'm stressed – I eat. I'm happy? Cake time! I'm hormonal? ALL OF THE CHOCOLATE!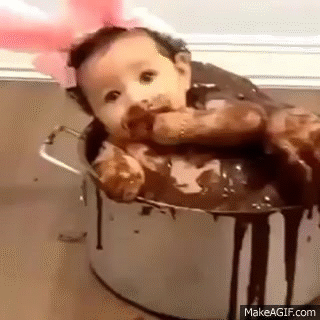 And that's the struggle. How do you break that habit? How do you stop yourself walking to the fridge when you're feeling peckish when that movement is just automatic? How do you stop yourself from buying that chocolate bar at the shop when it's on your regular route and you always pick that bar up?
If you haven't felt it, it's impossible to describe. Knowing better but not being able to do better? It's a struggle, it's a constant fight against your worst enemy; yourself. If you don't really want it, you can't do it as you're just not willing to fight hard enough. You will never fight the necessary battles and you'll fall deeper. If you want it, you'll do the hard work for it.
For the last week, I've tackled the whole eating thing. Every day is a struggle, but every day that goes by it's a less of a struggle. They say that it takes three weeks to form a habit. Three weeks that are long but should go by so fast. 21 days, 504 hours, 30,240 minutes. Two weeks to go.
Then goes the smoking.