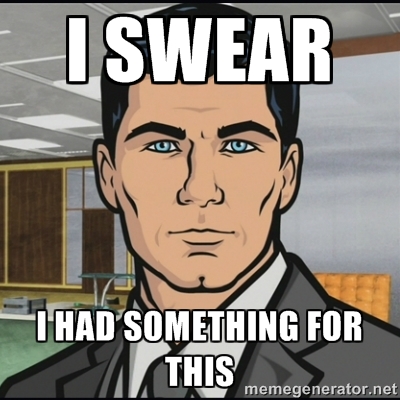 Lately I've seen a lot of lists like these floating about, and as I'm about to approach my 31st birthday, I thought I'd share a couple lessons of my own. So here goes it; ten things I learned in my twenties that you should perhaps think about…
[su_heading]1. Sleep matters[/su_heading]
Back in my student days, I used to work in a club. I'd start work at 10pm and finish at 5am, only to be at uni from 9am to 1pm and then have to study. My sleep schedule was nonexistent; I'd kip whenever I was able to and however long I was able to. Building a social network was more important than sleep.
And then I got my first "proper" job and found that I couldn't function. It wasn't a particularly taxing job as I was a trainee accountant, but my messed up routine really messed with my head and I found myself unable to perform up to the standard I should. This was probably a factor in my departure a year later.
Nowadays I aim for nine hours a sleep a night. It might seem a lot (it's on the top end of the recommended scale), but it's what my body requires. If I let my body clock decide its schedule, it hits 9 hours bang on. If I get less than nine hours, I get headaches and struggle to concentrate. It's no wonder I used to be so ill during all those years!
[su_heading]2. Prevention is better than a cure[/su_heading]
This applies to absolutely everything. It's a constant improvement kind of thing; I'm currently trying to apply this to cleaning (15 minutes a day is better than two hours every Sunday!), but otherwise I've got it nailed. At work, I try to do my filing as and when required to avoid a long period of filing at the end of the month. I reply to emails before they pile up to an uncontrollable avalanche of queries, and I try to prepare for the busy times when we're quiet.
If you take a bit of time and effort to chip away at the little flakes of snow, they'll never have time to turn into an avalanche that swallows you up.
[su_heading]3. No matter how you try to avoid it, you'll turn into your mother[/su_heading]
Behaviour is learned by observing those around us, and generally our parents are there through our formative years. We absorb their mannerisms and their sayings and mirror these without even noticing.
Your mother might've been wrong when she said you should take a jacket or you'd catch a cold, but you should still take a jacket, just in case. Parents have many more years on you, and whereas they aren't perfect, they've lived & learned through more shit than you have.
[su_heading]4.Work comes first[/su_heading]
When others were busy studying at uni, I relied on my brain alone and spent more time in the pub than I did at the library. I was quite comfortable in my job at the club, and I didn't aspire to put any of that money into savings, but whittled it away on nights out and having it all.
I'm paying for it now. I never had a valuable internship, didn't put time into graduate job applications and was generally disinterested in all things academic. Don't get me wrong, I'm happy where I am just now, and I'm proud of what I've done to get here. But had I worked harder, worked smarter, I would be so much further on, and definitely in less debt.
[su_heading]5. Regrets weigh you down[/su_heading]
I have regrets. Everybody does; it's impossible to go through life without regretting one little thing you have done. The trick is to not let them get to you. Because if you start thinking about your decisions in the past and how they've negatively affected your current life, you become afraid to make any decisions at all and you'll forever remain stagnant.
What is done is done, and you cannot change it. What you can do is try to make the best out of a bad situation and move on.
[su_heading]6. Not everybody is out to get you[/su_heading]
When you're young and insecure, it might feel like everyody will at some point judge you and have opinions on your life. Sorry to say, but you are not that interesting, you are not that important. Yes, there are always a sad person or two who will take interest in your life and spend their precious time on earth making fun of you, but why waste your time on them? Most people just don't give a crap about what you wear, what you look like, what you do and it's good that way. Live and let live.
[su_heading]7. Good friends are worth their weight in gold[/su_heading]
Through the years I've gained friends and lost friends, through time or my actions. Each friendship has brought something special in my life, and with each one I've learned something new. Whether they have ended or continued, I have cherished each one of them.
But the special ones remain. Even dozens of years later, thousands of miles apart, friendship flourishes. Whether they live just around the corner and you constantly forget to text them, they'll still be there for you. Because they're friends. And when you get together, it's like no time has passed. And you need that in your life.
[su_heading]8. It's okay to change your mind[/su_heading]
Especially when it comes to politics. It's okay to have very strong opinions, but what's important is to listen to what other people believe in and what they have to say. If someone's opinion opposite to your own makes sense, it's 100% okay to say you feel that you might've been wrong before. This is how we grow, it's how we evolve and it's how we educate ourselves.
[su_heading]9. You need to experience the world[/su_heading]
Travel when you're young. Learn languages, study cultures, love different nationalities, genders, looks, personalities. This is the time to do it. You don't have to get a babysitter, get someone to mow the lawn, worry about fertility, spend months just trying to learn a few foreign words. The more years you have on you, the more responsibilities you tend to have. Experiment, try, taste, smell whilst you are still forming your picture of the world and you'll have a very rounded view of the world. It's good.
[su_heading]10. Money matters[/su_heading]
"Money can't buy happiness" they say. Which is kind of bullshit. Yeah, you can be crying in your ivory tower, but money does matter. Live is a lot easier when you don't have to spend your last bit of brainpower in trying to figure out how you're going to pay rent, pay your bills AND buy food all in the same month! Work hard, work smart and budget. If you have anything left over, save. Because there will be a month when you'll need it.
Trust me, I am my mother. (I want to do one of these when I'm 40 to see what's changed…)